---
You can download our leaflet and read more about us and what we offer here:
Occupational Therapy (OT)
OT is focused on improving the functional abilities of the individual, for children this means helping them do what they need to and want to do every day like making friends, playing and learning .
Children may have difficulties with every day activities due to a variety of factors including, developmental difficulties, specific learning difficulties or disabilities, mental health or behavioural difficulties and sensory integration difficulties. Anna and Amelia may use a range of assessments to understand what is difficult for the child and then recommend strategies to help.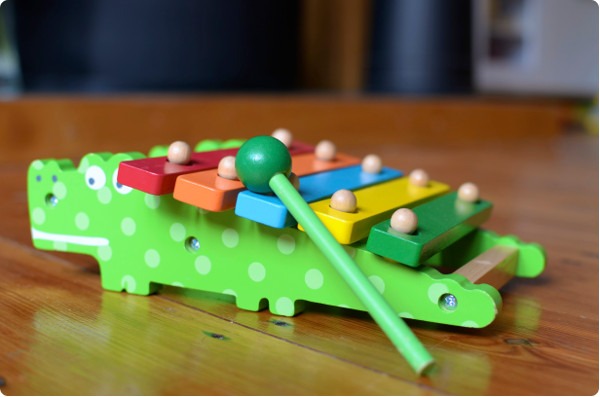 Anna
Anna has over 10 years of experience working with children with autism, and graduated with a BSc (Hons) in OT in 2008. Anna and has spent the past 9 years as an OT working with children and adults with a range of  learning disabilities and autism. Anna has completed post graduate Sensory Integration training and is currently working on her Advanced Practitioner status.
Anna enjoys playing, and believes that play is the primary occupation of children (and is still important in adulthood!), so tries to incorporate a playful approach to therapy.
Anna is experienced in training parents, carers and professionals in group and individual settings. Anna is particularly interested in children who are 'picky eaters' and has successfully worked with parents and their children to increase the range of foods they will eat.
Anna can provide interventions including:
Sensory advice and toolkits (previously known as sensory diets)
Self-regulation education for children and adults around their sensory needs (e.g. using The Alert Program)
SOS Picky Eaters for children struggling to eat a wide range of foods
Reports around support needed for daily living
Skill development for daily living
Sensory integration therapy
Sensory based therapy
Amelia
Amelia is an OT, who graduated with BSc (Hons) in OT in 2006 and is also a Certified Play Therapist, with a specialist interest in children and young people with mental health difficulties. Amelia currently works with children with learning disabilities who have mental health and behavioural difficulties.
Amelia is experienced in delivering psycho education to parents, carers and professionals in group and individual sessions. Amelia enjoys working with children on a 1:1 basis but also believes that taking a family approach to particular problems is beneficial.
Amelia has additional post graduate training in sensory integration and specialist OT assessments and can provide a range of interventions including:
Play Therapy assessments and Play Therapy individual sessions or group work for children with mild, moderate and severe mental health difficulties.
Sensory advice and toolkits (previously known as sensory diets)
Self-regulation education for children and adults around their sensory needs (e.g. using The Alert Program)
Reports around support needed for daily living
Skill development for daily living
SOS Picky Eaters for children struggling to eat a wide range of food